The past decade has seen significant global upheaval, with the global financial crisis, BREXIT, ICT revolution, and increasing economic and political instability. Japan too, has had to face the 2011 Tohoku Earthquake and loss of the long-held position of world's 2nd largest economy to China, with many traditionally strong industries continuing to face challenging business environments. Japan is also the first country to face the simultaneous issues of a rapidly-aging and shrinking population.
Japanese institutions have traditionally been using European and American role models in the development and refinement of technologies and businesses. However, in an era where many of these business and social models have been disrupted or rendered obsolete by new technologies and unexpected developments, it has become necessary to move beyond simple property management-focused styles of real estate investing and Asset Management.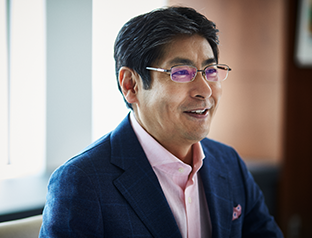 In entering unchartered territory, we are presented with the opportunity to drive progress and transform our business through innovation and new technologies.
To meet the challenges of the rapidly-changing global landscape, LC Partners is continually improving our existing platforms and expertise in traditional real estate investing, while broadening our capabilities into Healthcare, Fintech, Real Estate Technology and ICT, integrating revolutionary new technologies and systems into existing businesses to maximize asset values.

Our core strategy is the combination of Japanese strengths with a global mindset. By collaborating with partners and clients to optimize synergies, and leveraging new technologies to generate a business ecosystem that is greater than the sum of its parts, we aim to set the standard for the next generation of Asset Management.